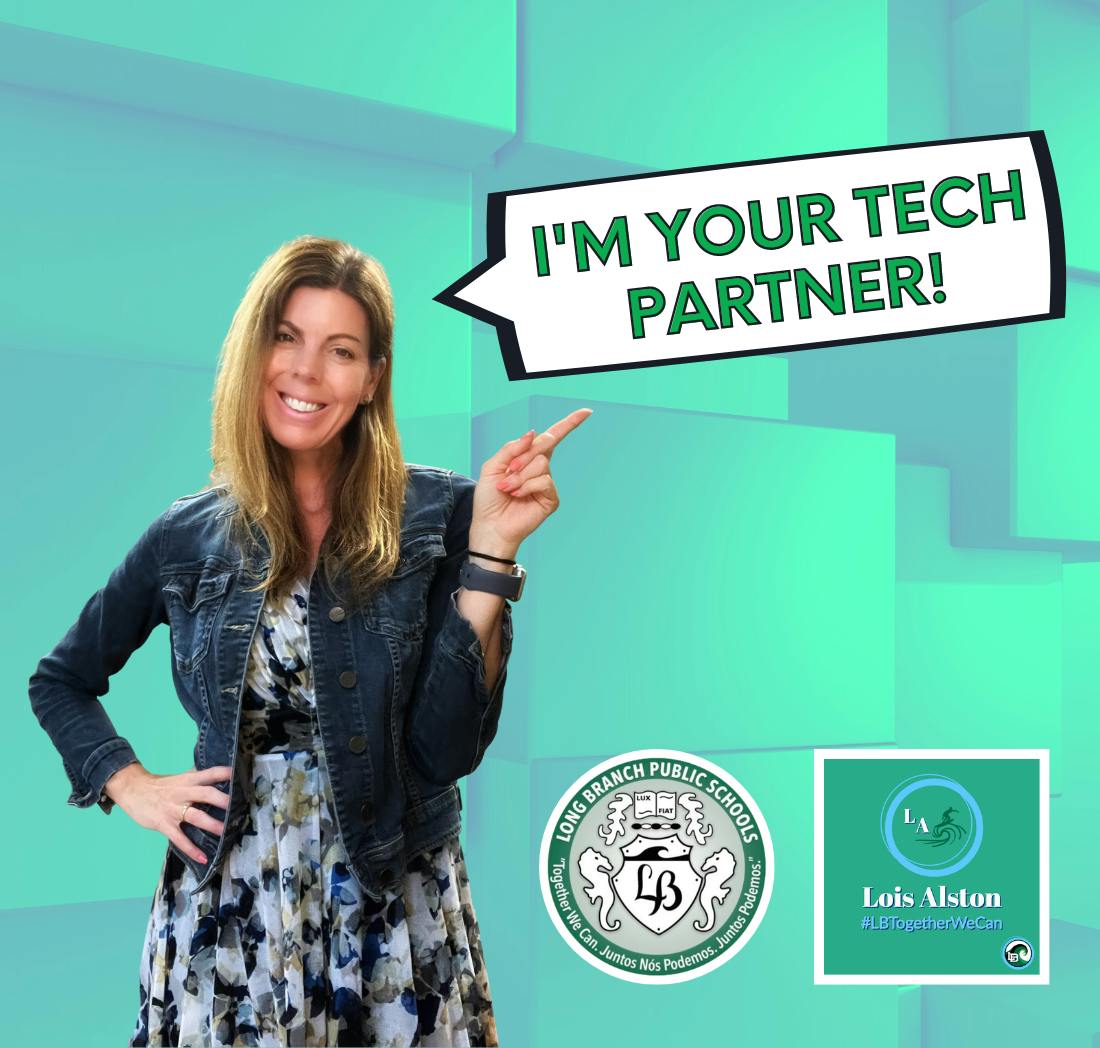 Looking for New Tech Ideas or Need Assistance?
That is why I am here. Whether it's hardware or software, you have someone to turn to. Teaching in today's modern classroom requires skills in such a wide range of areas. I want to make it easy for you to reach me for assistance.
Get Help
Catch the Latest in Our LB Tech Takeaways Hub
April 2023 LB Tech Takeaways
For April, I'm highlighting Belouga! Belouga is a platform that lets students learn about pertinent, real-world material while connecting them with others (students, teachers, and experts) worldwide! Lessons, activities, and Netflix-style videos with captions are available for teachers to assign or students to explore to gain more awareness of topics that interest them. Find our Archive for older issues.
It's Never Too Late to Connect
Take the #AdobeEduCreative challenge by going here. This challenge is a great way for you to get to know how to use Adobe Express (formerly Adobe Spark). And at the end, you'll have a wonderful way to share yourself with your learning community. Perhaps this might be an activity you could run in your classroom? Check this link to access the student template. Looking for a lesson plan? Check out Adobe's Plan. If you'd like to see all the Adobe Express challenges and templates from each month since December of 2021, click here!
Meet Lois
Here you see how Lois introduces herself to her learning community. We get to learn some interesting facts about Lois. Communities are built by getting to know each other. Be sure to have fun with the colors, icons, and layout. You can make all of this (and more) unique to you!
Have You Tried These?
Mote is a free Chrome extension that allows you to seamlessly record and insert voice notes to be used in Google Docs, Slides, Sheets, Forms, and Classroom. This extension will allow you to provide more meaningful and personalized feedback to your students while offering additional accessibility options for all learners!

SeeSaw is tool that promotes meaningful engagement. It can be appropriate for any grade level. It's not just for elementary! Give your students and opportunity to express their voices and make their own choices.

Flip (formerly Flipgrid) is a simple, free video making tool and discussion platform from Microsoft.
Checkout Our Latest Posts
Minecraft for Authentic Learning

Meet students academic and social emotional needs through a medium with which they are extremely familiar... games. Join Ms. Angeline Flores as she explains her journey into Minecraft for Education.

Two-Factor Authentication

How can someone prove that they really are who they say they are when logging into a website or app? Learn one of the best ways to keep your accounts and data secure...

Phish in a Barrel - Don't Make it Easy

If you've followed along in our series, you should have a seriously strong password now. Unfortunately, you're still not safe. The internet knows that there's a good chance they can get you to give them your password anyway thanks to activities collectively known as "phishing."

Time to Check Your Passwords

In part 2 of our cybersecurity series, we explore how to perform a password checkup. During the process, you will have the opportunity to check your current passwords and see just how little time it would take someone to crack your password.

Why I Mote

Check out our latest blog post on Mote, #WhyIMote. In this post you'll learn what Mote is all about and how to use this Chrome extension with your students, parents and colleagues!

Saving Passwords in Your Browser

It is cybersecurity awareness month, so why not take advantage of the password checkup feature that Google provides you. In our first post in this series, you will learn how to identify potential weaknesses in your current password strategy.