Formative
Last Updated:
May 9th, 2022
If you like having real-time formative assessment data at your fingertips, you are going to love this tool.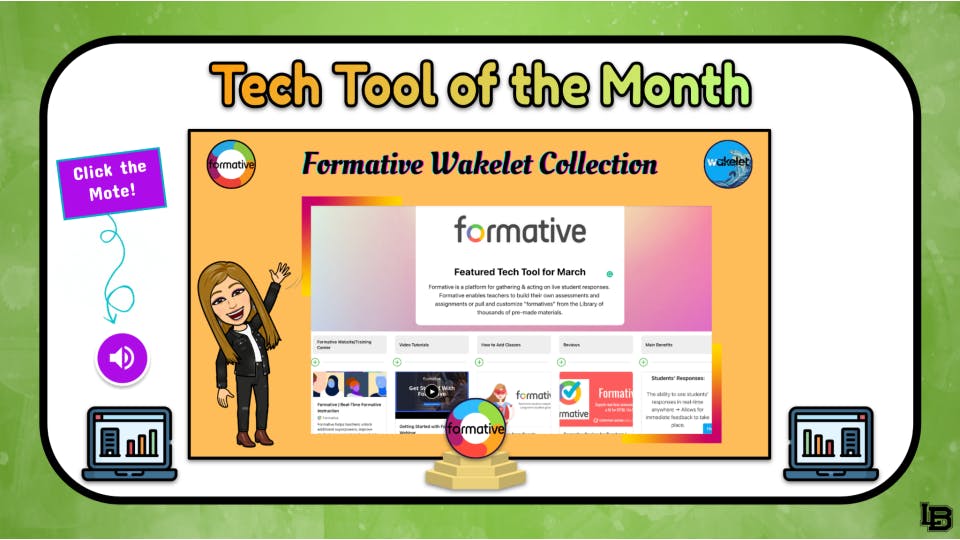 March 2022 Tech Tool of the Month
Formative is a great assessment platform where you can see students work in real-time, give effective feedback, track student success, and collaborate with your colleagues!
Formative Wakelet Collection
In this Wakelet Collection, you will learn everything about Formative and how to get you and your students started! Check out each column in the Wakelet Collection: Formative's Website/Training Center, Video Tutorials, How to Add Classes, Reviews on Formative, and Main Benefits of Using Formative.